Sunday & Monday, October 22 – 23
The Learning Guild's Storyline 360 Certificate Program is a comprehensive, two-day workshop that provides everything you need to build highly interactive eLearning modules with Storyline 360. By the end of this training, attendees will have created a comprehensive learning module that can be published and delivered to meet a variety of needs, and play on a variety of devices.
Over the course of two days, we will explore a host of options to help take your content to the next level. You will discover a practical approach for using conditional triggers and variables to help design complex learning modules. You'll also get to experiment with creative interactions using dials and sliders, and explore the use of motion paths to engage the learner with meaningful animation designed to change the focal point of a student for a more dynamic course delivery.
Who Should Attend?
Whether you're brand new to Storyline 360 or are looking to increase your skills and knowledge in the tool, The Learning Guild's Storyline 360 Certificate Program is for you. Our focus will be on practical tips and use-case exercises that will allow anyone to begin applying the newly acquired skills right away.
What Will You Learn?
At The Learning Guild's Storyline 360 Certificate Program you will utilize the building blocks of Storyline to create highly interactive and engaging eLearning. Those building blocks are used in a variety of different ways, such as quizzing, screen recording, variables, and conditions; all of which will be discussed and practiced over the two days.
Topics in this program include:
Best Practices Before Beginning Storyline Projects
Building Blocks of Storyline
Slides, States, Layers, and Triggers
Common Interactive Elements
Quizzing
Screen Recording
Motion Paths
Text Variables
Number Variables
True/False Variables
Sliders and Dials
Player Features
Publishing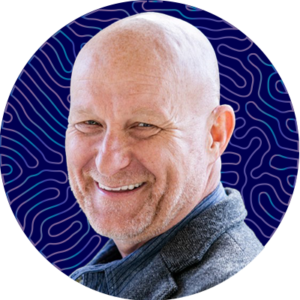 Ron Price
Chief Learning Officer
Yukon Learning
Ron Price has over 35 years of experience in organizational effectiveness, leadership coaching, instructional design, spiritual development, and experiential learning. His unique background has allowed him to support a wide range of customers, from schools like Duke University and Harvard Business School to multinational corporations like Sanofi, Amazon, BP, and Pepsico. In 2002, Ron founded a consulting firm and challenge course devoted to increasing organizational performance while developing authenticity and integrity. After joining Yukon, Ron worked closely with the Articulate team to design the certified training programs for the Articulate tools. He is a Guild Master.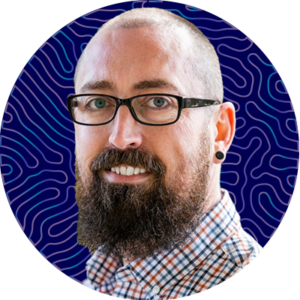 John Moore
Senior Learning Director
Yukon Learning
As a senior learning director at Yukon Learning, John Moore seeks to impart his experience and knowledge of the Articulate suite to learners from various backgrounds so they can better facilitate learning in their own organizations. John spent many years in the insurance industry as an instructional designer/developer and continues to design eLearning courses when he is not in the classroom or teaching virtually. His passion is making learning fun and easy, which he does by bringing his own brand of humor and style to each and every training. John has a bachelor's degree in philosophy from Roanoke College.
Extend your learning for a full week and save $200 on a certificate program when you also register for DevLearn 2023—in addition to all other discounts for which you may qualify!