Sunday & Monday, October 22 – 23
Adults in the US are watching over 300 minutes of video daily; kids are consuming even more. It's no wonder learning and development professionals are increasingly asked to produce videos as an essential part of learning experiences.
The Video Mastery Certificate Program is a two-day, hands-on experience where attendees will explore the full planning and production process required to create effective instructional videos. Some of L&D's leading experts on video usage will guide attendees through the creation of their own videos … from storyboarding and scripting through shooting and editing, and finally to posting and repurposing your final products.
Along the way, you'll explore critical aspects of effective video including recommendations on equipment, tools, and software, as well as important things to remember to make sure your content is accessible and useful to all individuals and contexts.
Who Should Attend?
Instructional designers who are increasingly being asked to create video content
Learning professionals who want to raise the bar on the videos being created for their learning programs
Anyone who wants to ensure the videos that are being created are following a proven methodology focused on instructional effectiveness
What Will You Learn?
At the Video Mastery Certificate Program you will actively participate in the full process of creating effective learning videos, from pre-production straight through to post-production. You will build the following assets that you can take with you as a resource to support your future videos:
Video learning journey plan
Video storyboards
Two fully produced videos

An instructional marketing video
A process training video
Topics covered during this event include:
Why do we use video?
Research on instructional strategies with video
Creating learning experiences with video
Creating a video learning journey
The structure of an instructional video
Storyboarding techniques
Building a rough cut video from a storyboard
Video equipment: cameras, microphones, lighting, and more
Working with audio
Shooting video
Working with video editors
Graphics and other post-production enhancements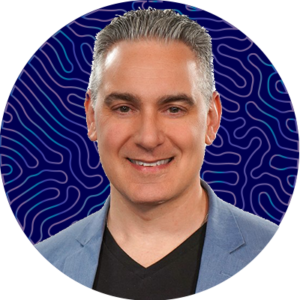 Josh Cavalier
Founder
JoshCavalier.ai
Josh Cavalier has been creating learning solutions for corporations, government agencies, and secondary education institutions for nearly 30 years. He is an expert in the field of learning & development and has applied his industry experience to the application of ChatGPT and otherGenerative AI frameworks for business and life skills. Josh is passionate about sharing his knowledge and has a popular YouTube channel that shares tips and tricks on Generative AI. He is a seasoned speaker, presenting at conferences like DevLearn, Learning Solutions, ATD ICE,
TechKnowledge, NAB, and Adobe MAX.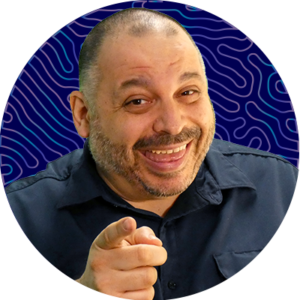 Mark Lassoff
Founder
Dollar Design School
Over two million people have learned coding and design from Mark Lassoff. Mark and his company are pioneers in new media learning, having created the first streaming media network dedicated to learning workforce and career skills. They produce broadcast-quality learning content that focuses on digital skills such as design, coding, and digital productivity. Mark is an in-demand speaker and has traveled the world to teach. He was named to the 40 under 40 in both Austin, Texas, and Hartford, CT. In 2017, Mark was awarded the prestigious Learning Guild Guild Master Award.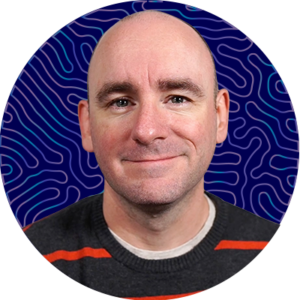 Matthew Pierce
Learning & Video Ambassador
TechSmith
Matthew Pierce, learning & video ambassador from TechSmith, has created videos for learning and marketing for over a decade. He is the lead behind TechSmith Academy, a free platform teaching video and image creation for business, which has been used by tens of thousands of users. He is host of The Visual Lounge Podcast from TechSmith, which streams live on Youtube and LinkedIn weekly. Matthew is a regular speaker at multiple learning and development-focused conferences and is a regular contributor to various training publications.
Extend your learning for a full week and save $200 on a certificate program when you also register for DevLearn 2023—in addition to all other discounts for which you may qualify!