Sunday & Monday, October 22 – 23
New to xAPI? This accelerator will help you go from 0-to-60 in two days! It will walk you through what xAPI is, how to create your own statements, come up with your organization's strategy for xAPI, and even help you send over your first statements using standard eLearning tools and non-eLearning tools. This two-day, instructor-led accelerator will give you the practice you need to then implement xAPI within your own company.
Who Should Attend?
Whether you're brand new to xAPI or are looking to increase your skills and knowledge in the topic, the xAPI Accelerator Certificate Program is for you. Our focus will be on practical tips and use-case exercises that will allow anyone to begin applying the newly acquired skills right away.
Attendees will need the following:
Laptop
Storyline or Captivate Installed
Visual Studio Code or Sublime Text
Ability to download sample files or transfer sample files from a drive
Here are some of the topics that will be covered during these two days:
Basics of xAPI
Basics of an xAPI statement
Creating your own xAPI statement
Dive into the basics of a Learning Records Store (LRS)
Sending xAPI statements from standard eLearning tools (Storyline, Captivate, and more)
Sending xAPI statements from non-eLearning tools
Defining your org's xAPI strategy
Extending your statements with results and extensions
Instructor-led, step-by-step xAPI projects
Automating some everyday tools
Extendable xAPI templates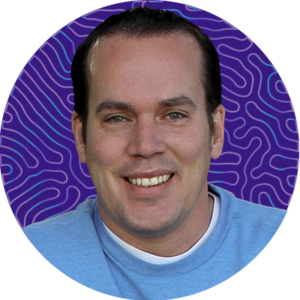 Jeff Batt
Learning Experience Designer, Amazon
Jeff Batt has 15+ years of experience in the digital learning and media industry. Currently, Jeff Batt is a Learning Experience Designer for Amazon. He is the founder and trainer at Learning Dojo, a company dedicated to training you to become a software ninja in various eLearning, web, and mobile-related software applications. He was also the program manager of DevLearn for The Learning Guild. Jeff often speaks on developmental technologies such as xAPI, HTML5, augmented reality, mobile development, eLearning development tools, and more.
Extend your learning for a full week and save $200 on a certificate program when you also register for DevLearn 2023—in addition to all other discounts for which you may qualify!