The new xAPI User Conference showcases the best and latest innovations powered by xAPI. This annual conference, co-located with DevLearn 2022, explores the latest evolutions of the xAPI specification, case studies of organizations that have leveraged the power of xAPI in their learning strategies, and practical concurrent sessions across two tracks that will help you build your strategic and technical xAPI skills.
The xAPI User Conference also hosts xAPI Hyperdrive, the industry competition that showcases the most innovative and impactful applications of xAPI.
Whether you're new to xAPI looking to explore its potential or someone experienced with the specification looking to further advance your skills, you'll find the information and people you need at the xAPI User Conference.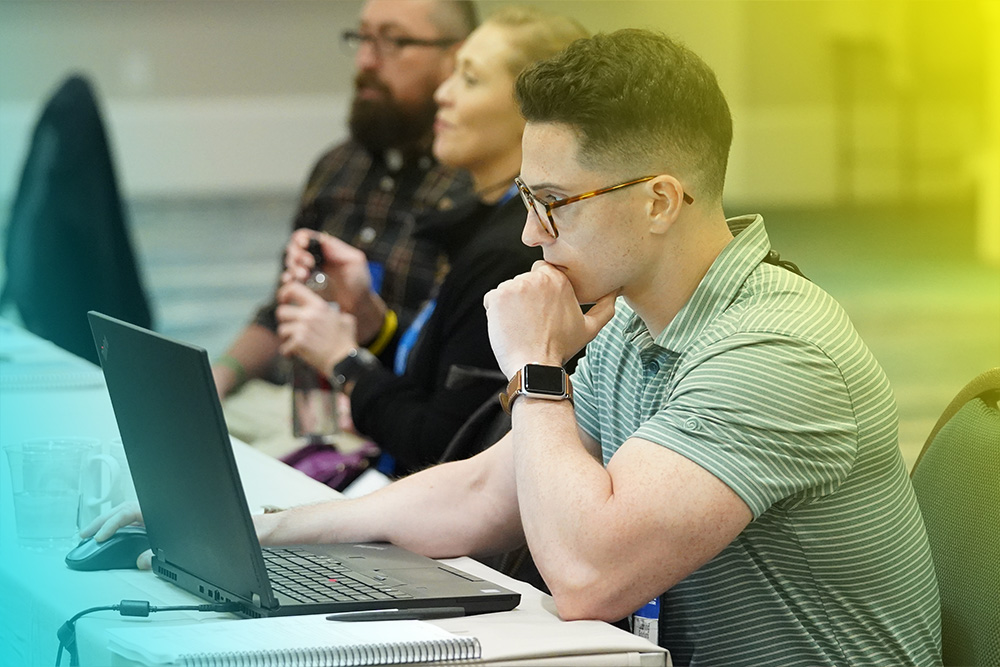 Opening General Session: Exploring the Current State of xAPI
During the opening session of the xAPI User Conference we examine the
current state of xAPI, including recent updates regarding functionality
and adoption.
Concurrent Sessions:
How to Send xAPI Statements from Custom HTML
What is xAPI?
Concurrent Sessions:
Evaluating Tools & Platforms for xAPI
Using xAPI to Advance Learning Experience Design
Concurrent Sessions:
Using xAPI for Evaluation & Analytics
Creating Your Organization's xAPI Strategy
General Session: xAPI Hyperdrive
During xAPI Hyperdrive you will see xAPI in practice. Six organizations will will have 10 minutes each to "pitch" their application of xAPI to a panel of judges, and the judges will have a few minutes to ask clarifying questions. The judges will score each project on criteria including innovation, business impact, and more. The presentation that receives the highest score will be awarded the xAPI Hyperdrive Winner Award during the closing session of the xAPI User Conference.
Concurrent Sessions:

xAPI Hyperdrive Panel
During this facilitated panel discussion, we'll take a deeper dive into xAPI adoption with the presenters of xAPI Hyperdrive. You'll learn from their challenges and successes, and take away tips that you can use in your own work.
Considerations for Data Handling, Privacy & Security
Closing General Session: What's Next for xAPI?
In the closing session we will shift our focus to what's next, exploring future updates to the xAPI specification and advancements to its adoption within the industry ecosystem.
Do More and Save!
Save $100 on your Learning Leaders Forum registration when you also register for DevLearn—in addition to all other discounts for which you may qualify!