DevLearn 2022 has the most comprehensive, cutting-edge learning technologies program in the world. The event features 150+ world-class sessions covering key topics that will help you advance your skills and expertise in the management, design, and development of technology-based learning. No matter your position, this year's program offers something for everyone on your team.

BYOD: Creating an Instructional Virtual Tour for Your eLearning
Tim Biery & Dianna Oostdam, Niagara Bottling
Using A-Frame/WebVR Toolkits for 360/AR/VR Development
Joseph Vajda, Assurant
BYOD: Building AR Electronic Performance Support
Emily Wood, Serenity Learning
Exploring Virtual Reality in Learning Design
Destery Hildenbrand, Motive.io
Building Better VR Solutions with Learning Engineering Practices
Kristin Torrence, Head of Learning Engineering, Talespin
Build an AR Gamified Interaction Without Programming
Debbie Richards, President, Creative Interactive Ideas
Into the Metaverse: Nine Superpowers of VR Learning
Anders Gronstedt, President, Gronstedt Group
Storing and Retrieving xAPI Data Across SCORM Content
Stephen Kalnoske, SANS Institute
Power BI for beginners
Chris Gray, Actalent
Implementing xAPI: A Case Study for Beginners
Sarah Mercier, Learning Ninjas
BYOD: No Code xAPI Implementation
Jeff Batt, Learning Dojo
Learning Analytics: From Inception to Maturity
Ben Betts, Learning Pool
Content Knowledge or Deduction Skills: Creating Measurable Assessments
Cara North, Circulo Health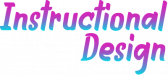 Expanding Scope: What IDs Can Learn from Product Management
Kristen Hayden, Capital One
Judy Katz, Product Manager, PeBL Pro by Eduworks
Gamify Your Course Design Process
Amadeus Nunaley & Mary Nunaley, Lavender Dragon Team
Accessibility: Crafting Alt Text to Meet WCAG Success Criteria 1.1.1
Michelle Jackson & Susan Nabonne Beck, Tilak Learning Group
Lessons from Classic Games to Design Games for Learning
Karl Kapp, Bloomsburg University
We Learn Together: Cohorts, Blended & Project-based Online Learning
Shelley Osborne, Modal
Implementation of Science & Evidence-based Learning Principles
Elham Arabi, WHO
20 Ways to Use Microlearning to Add Value to Your Curriculum
Carla Torgerson, TorranceLearning
Using Frameworks to Empower SMEs to Develop Their Own Learning Programs
Barry Nadler, FIS
Systems Thinking & Learning Design
Julie Dirksen, Usable Learning
Designing with Care: Self-led Learning Solutions
Lauren LePage & Jonna Broscious Blount, Chick-fil-A
Improving the Learner Experience with UX Strategies
Taylor Tomanio, EPAM
Secrets of Virtual Training Heroes
Kassy LaBorie, Kassy LaBorie Consulting
More Than a Game: Motivating Change Through Behavior-based Games
Jennifer Yaros, Cinecraft Productions
Make it Stick: Engagement Strategies for Effective eLearning and Video
Danielle Wallace, Beyond the Sky
Resource Templates: Learning Science for Content Development
Clark Quinn, Quinnovation
Create Great Learning Results with the Power of Personas
Jill Stanton, Fredrickson Learning
The Evolution of Microlearning: Contextual Microlearning
Asif Rehmani, VisualSP
Designing Equitable Hybrid Classrooms for In-person and Remote Learners
Mingming Jiang, UC Berkeley
Executive Education
Design Brilliantly Creative elearning in Storyline
Minh Le, Teachers College, Columbia University
Developing Quality Assurance Processes for eLearning Products
Hadiya Nuriddin, Duets Learning
Pitch Two Options to Move from Order Taker to Trusted Partner
Laura Middlesworth, IndieLo Design

Mission Impossible: How to Train 13,000 Users on Three Platforms in Three Months
Amy Jones & Anita Paye, Emory University
How to Create an Effective Accessibility Team in Your Company
Judy Tseng & Kristin Swintek, Collegis Education
Standardization, Consistency, and Efficiency in Your eLearning Development
Deanna Flanagan & Mike Belknap, Trintech
The Intersection Between Learning, Performance & Optimization
Teresa (Tess) Morris & Nichole Vasser, Humana
Driving Change with Journey Mapping
Samantha deGeus & Ryan Hicks, Workforce Software
A New Hospital: An LMS and Onboarding Experience of Pandemic Proportions
Pavandeep Dhillon & Sara Simone, Mackenzie Health
Managing Creative Teams Remotely: Fostering Trust, Candor, and Community
Emily Whitmer, Southwest Airlines
Must-have Skills & Roles in a Learning Analytics Team
Bill Conran, Watershed
Find Your Friction: How You May Be Driving Learners Away
Jeremy Roberts, Infinitude Creative Group
Using Brain Science and Technology to Increase Learning, Retention and ROI
Art Kohn, ASPIRE Consulting Group
Learning vs Skill Development: The Evolution of L&D
Koreen Pagano, Wiley
Podcasts for Performance:
Leveraging a Pastime for Your Learners
Shawn Rosler, Office Practicum
From the Games Industry: How EA Inspires a Culture of Learning
Jason Thai-Kennedy, Electronic Arts
How Gartner Built a Learning Strategy That Doubled New Hire Productivity
Shaina Pitasi, Gartner
Agile in the World of ADDIE: A PM's Guide to Development
Maci Devaney, Progressive Leasing
Managing for Adaptability
Kirsten Rourke, Rourke Training
Is Your Compliance Strategy Holding Back Your Learning Culture?
Adam Weisblatt, Blank Page Learning
A Learning Simulation Case Study with Taco Builder
Alexandra Ryan, Evolve Solutions Group

Leveraging Communication Platforms to Scale Your Onboarding Program
Kelly Lousen & Carmen Castellano, Mindbody
The Top Marketing Tools Nobody in L&D Knows—But Should!
Bianca Baumann, Ardent Learning
Mike Taylor, National
BYOD: How to Capture Like a Pro with Chrome DevTools and Snagit
Ephraim Ross & Sarah Gillam, Econometrica
BYOD: No Fear! The World's Gentlest Introduction to Coding with JavaScript
Mark Lassoff, The Tech Learning Network
BYOD: Personalized PDF On the Fly from Articulate Storyline
Zsolt Olah, Amazon
Helping Learners See What You're Saying: Designing with Instructional Animations
Tim Slade, Tim Slade Omnimedia
BYOD: Camtasia: Create Intros, Outros & Effects for impactful Training
Roger Whitacre, OCLC
BYOD: Accessibility for Beginners: Quick and Easy Strategies to Implement Today
Lindsay O'Neill, California State University, Fullerton
Slide-based vs Responsive eLearning: The Who, What, When, and Why
Steve Blane, Darn Clever Design Collective
Prototyping Learning Experiences with Adobe XD
Cath Ellis, Cath Ellis Learning Design
BYOD: Adaptive Tracking: Build a Dynamic Menu with Storyline Variables & Triggers
Carie Whitehead, EPRI
BYOD: Make Superhero Vector Graphics for eLearning Using Adobe Illustrator
Kevin Thorn, NuggetHead Studioz
Using Animation and Motion in Storyline 360
Ron Price, Yukon Learning
Create Compelling Content for Virtual & Hybrid Training with PowerPoint
Richard Goring, BrightCarbon
BYOD: Build Your Own Custom Question Slides in Adobe Captivate
Paul Wilson

The Power of Sound: Simple Tips for High Quality Audio
Vicky Hale & Abigail Hissong, GAAP Dynamics
Visual Design Strategies for Incredible Online Learning
Maikel Alendy & Mia Almaguer, FIU Online
Creating Powerful Visuals on a DIY Budget
Tracy Parish, Southlake Regional Health Centre
Leveling Up Your Videos: Getting Better in a Scaleable Way
Matthew Pierce, TechSmith
BYOD: Create Amazing Audio Using Audacity
Joe Waddington, WA State Dept of Enterprise Services
Better Use of Video to Create Effective Training Programs
Britt Andreatta, PhD
Get the Best Video Production From Your Mobile Device
Mike Hendzel, Reyes Coca-Cola Bottling
Out of One, Many: Creating Instructional Media Derivatives from Video
Josh Cavalier, American Tire Distributors
BYOD: Photoshop's New Features and Time-saving Tips You Should Know
Phil Cowcill, PJ Rules
Podcasts: Bring Casual Learning to Your Organization
Betty Dannewitz, ifyouaskbetty

Case Study: Leveraging a Chatbot Coach for Workflow Learning
Vincent Han, Mobile Coach
David Livingston, Kaiser Permanente
Into the Metaverse: What Do L&D Professionals Need to Know?
Jennifer Murphy, Quantum Improvements Consulting
Creating a Plan for your Next Generation Learning Ecosystem
Chad Udell, Float and SparkLearn
Training inside Microsoft Teams
Chip Reaves, Bigger Brains
What TikTok Can Teach Us About Learning & Development
Vanessa Alzate, Anchored Training

Hands-on Learning BYOD Sessions​
Hands-On Learning BYOD (Bring Your Own Device) sessions take in-depth learning to the next level. In these interactive sessions you will bring your mobile device or laptop, with the software being discussed installed, and have the opportunity to learn hands-on, following along with an instructor step-by-step.