< Back
EXPOA204

AI and the Race for Intelligent Content Creation
1:15 PM - 1:45 PM PT
Thursday, October 27
Series: Live from DevLearn
Imagine a supercomputer that makes your work machine feel like a penlight aimed into the sun. Imagine that supercomputer reading the entire internet before it goes to bed at night, dreaming about it, then waking up writing sonnets, painting the Mona Lisa, and eating chess grandmasters for breakfast. The next night, it does it all over again, getting exponentially better at everything. The next night, it does it all over again.
AI is one of those things where you can get on the bus, or get run over by the bus. AI will revolutionize everything we do, specifically including the creation of courses and videos. Join Vyond CEO Gary Lipkowitz and get your bus ticket to understanding:
The basics of machine learning
CANs (Creative Adversarial Networks), GANs (Generative Adversarial Networks), and the engines of intelligent content creation
If machines can "think" or "be creative"
We'll then take the bus home to see practical, relatable examples such as:
Vyond's Fall Release, including new features powered by VyondAI
How one global organization is using Vyond's intelligent video creation to improve the speed of course creation and relevance of their content
Technology discussed:
Vyond Studio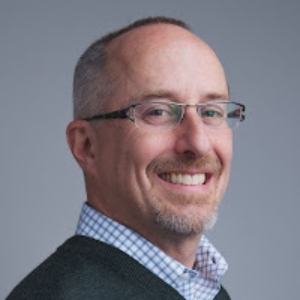 Gary Lipkowitz is the CEO for Vyond. Over the past 11 years he has crafted the company's strategy and guided its growth. Prior to Vyond Gary was the COO for Wego.com, a leading travel search engine serving the Middle East and Southeast Asia. Prior to Wego, Gary worked in feature film development for Mediacorp Raintree Pictures, and as a strategy consultant for Yahoo! Southeast Asia and MTV Asia. Before moving to Asia, Gary was an award-winning corporate television writer/producer in Chicago and Austin. He also wrote, produced, and directed the English-language adaptations of over 20 anime franchises for ADV Films.