< Back
105

Designing Outside-In Learning Solutions
10:45 AM - 11:45 AM PT
Wednesday, October 20
Tracks: Management & Strategy
The learning function of most organizations is more important than ever. As learning professionals and managers of this important function, we find ourselves presented with constraints and nearly continual shifts. In the ever-changing landscape of transformation, how do we know where to focus to maximize business outcomes in balance with meeting the ever-changing needs of our learners? Visualizing the complexity and planning for change are critical. The ability to visualize the business and end user's needs using design thinking is a helpful way to manage the complexity and sea of change. The ability to understand the elements of the learning ecosystem, opportunities for innovation, and rapid prototyping are all design patterns that yield successful results for transformation efforts during rapidly moving change.
In this session you will learn a range of models for thinking about "Outside-In" analysis and design. You'll explore these models in combination with visualization techniques using design thinking tools specifically designed for learning organization application. You will be able to apply these tools to increase the value of conversations with both business and end-user stakeholders. You will learn to model the learning ecosystem out to the business and back to the needs of users. You will be able to balance business needs and constraints to deliver impactful outcomes for your learners. Attendees will leave with a new approach for thinking about problems/outcomes and possess the knowledge to apply tools for Outside-In design.
In this session, you will learn:
Outside-In design principles             
Learning ecosystem and innovation models   
User experience models                   
Design thinking tools for each model             
Tips and tricks for immediate application                      
Technology discussed in this session:
Mural.co
Brandon Carson
Director of Learning
Delta Airlines
A strategic and accomplished talent development leader with extensive experience in creating global workforce development strategies, Brandon Carson currently leads learning at Delta Air Lines in support of their global airport and cargo operations. Brandon has been honored with several industry awards including the ATD BEST Award, the Learning Guild People's Choice Award, and three Brandon Hall Awards for Best Custom Learning Design. He's the author of Learning In The Age of Immediacy: Five Factors For How We Connect, Communicate, and Get Work Done and the forthcoming book, Impact! Corporate Learning's Playbook for the Digital Age both from ATD Press.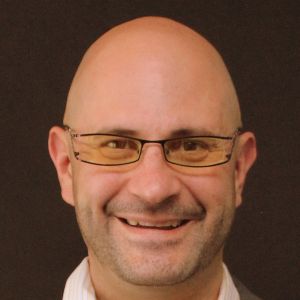 Michael Hruska
Innovation Coach + Chief Customer Success Officer
Allen Interactions
Michael Hruska is a technologist and design thinking (DT) practitioner with experiences spanning standards, emerging technologies, learning, and science. A former researcher at the National Institute of Standards and Technology (NIST), Mike provides technology, business model, and innovation solutions to Fortune 500, government, and startup companies. He researches, strategizes, designs, and makes advanced technology solutions. His team has built award-winning products and delivered solutions that support millions of users and billions of hits of daily web traffic. Michael's experience spans from advanced research on adaptive learning ecosystems and emerging technology solution/product design in a variety of industries.