< Back
P07

BYOD: Authoring Accessibly: Tools and Techniques for Equitable Web-based Training
8:30 AM - 4:30 PM PT
Tuesday, October 24
Tracks: Development & Tools
Accessibility is an important aspect of online learning, yet ensuring that all participants have equitable access to onboarding, upskilling, training in the flow of work, and other course materials can seem daunting. What makes something accessible? How can we measure how accessible our efforts are? We may feel like there are more questions than there are answers.
To demystify what accessibility conformance entails, you'll get hands-on, guided practice applying tools and techniques to written documentation (Word/Acrobat) and interactive presentations (PowerPoint/Storyline 360) files. You'll simulate user experiences with assistive technology including screen readers and color blindness filters. Together, we'll discuss what considerate adjustments improve the equity and inclusivity of learning experiences for all participants.
In this session, you will learn:
Who is served by authoring for web accessibility
The standards for web accessibility
How web accessibility is measured
How universal design and usability heuristics support accessibility
Techniques for remediating a Word and/or Acrobat document
How to use tools to evaluate the accessibility of documents
Techniques for remediating an interactive PowerPoint and/or Storyline 360 presentation
How to use tools to evaluate the accessibility of interactive presentations
Technology discussed:
Microsoft Word, Adobe Acrobat, Microsoft PowerPoint, Articulate Storyline 360, Colour Contrast Analyser, Microsoft Color filters, Microsoft Live Captions, Microsoft Narrator, Colour Contrast Analyser,
Participant technology requirements:
A laptop with Microsoft Word and PowerPoint and/or Adobe Acrobat DC and Storyline 360.
Technology discussed:
Miro.com
Participant technology requirements:
Laptop computer with access to an internet web-browser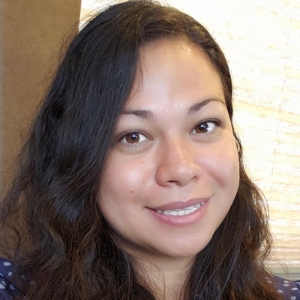 Yvonne Urra-Bazain
eLearning Media Developer
Briljent
Yvonne Urra-Bazain is an eLearning media developer whose current work is in remediating, designing, and developing Section 508 conformant web-based training. Informed by experience problem solving for government contracts, medical, and sales companies and a decade as an elementary educator, she strives to apply an understanding of heutagogy, marketing, and visual design principles to support the development of professionals.