< Back
P06

BYOD: Enabling Learner Success with Journey Maps
8:30 AM - 4:30 PM PT
Tuesday, October 24
Tracks: Management & Strategy
Our world is constantly changing. As L&D professionals we are expected to design programs that adapt to change and adjust quickly to the needs of our learners and business. In reality, many learning journeys and ecosystems come together with piecemeal analysis and evaluation. They are often the result of thousands of unaligned decisions across multiple facets of an organization, with no one looking at the larger picture. The benefits of journey mapping might be obvious (to make learner-focused design decisions), but figuring out where to start can be overwhelming. We need a way to make evidence-based recommendations for learner and organizational success, to prove the ROI of learning initiatives and to easily communicate this larger picture to all stakeholders who make decisions that benefit more than just L&D.
In this interactive workshop you'll learn how to create a journey map to start capturing all of the touch-points and ecosystem elements that enable a learner's success. You'll discuss how to get buy-in from your organization and stakeholders by making a great case for journey mapping. You'll get a feel for the mapping process and how it facilitates storytelling through real-world use cases and hands-on exercises with simple examples. To get you started on your first map, we'll provide a decision framework to help you identify a topic that focuses on the specific and timely needs of your organization. Then, you'll learn processes and tools to help you with your first step—information and data gathering from stakeholders and learners. You will be provided with techniques and templates to help you streamline the information-gathering process, and best practices for keeping your information up-to-date. Synthesizing this mass of information into a learning journey is broken down into clear steps, starting with identifying assumptions and performing follow-ups to ensure your journey is accurate. Once your information gathering is complete, you will draw your first journey map, effectively identifying all of the touch-points, systems, and measurements that support your learner towards a specific goal. You will learn how to maintain your map for ongoing analysis, or when to recognize that a map might have completed its lifespan. You'll walk away with the starting blocks of an immersive, dynamic map you can use to drive measurable change for your learners and organizations.
In this session, you will learn:
How to get buy-in from your organization for journey mapping
What topic makes a good candidate for your first map
How a journey map tells a robust story that enables change throughout an organization or business
How to begin gathering information from your stakeholders and learners for your first map
How to generate a learning journey and ecosystem map using analog and virtual tools
How to maintain a map for continuous collaboration with stakeholders
How to make recommendations for enhancements or help identify learning needs with your map
Technology discussed:
Miro.com
Participant technology requirements:
Laptop computer with access to an internet web-browser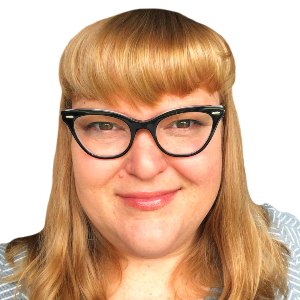 Samantha deGeus
Learning Product Manager
WorkForce Software
Sam deGeus's professional journey over the past 14 years has led her from graphic design to conducting learning ecosystem analysis for large organizations. An artist and musician with a bachelor's degree in writing, creativity and connecting people drive her passion for designing solutions that influence behavior change. A proficient learning experience designer and developer, her current passion is conducting analysis and driving organizational change through L&D initiatives. She also has a passion for public speaking and storytelling.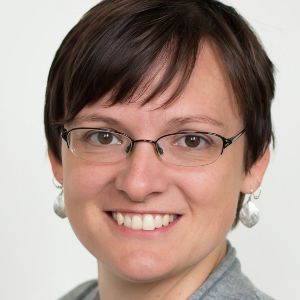 Meg Fairchild
Instructional Designer
TorranceLearning
Meg Fairchild has been a learning experience creator for more than 10 years. What really gets her excited is thinking about the effect that better data can have on both how we teach and how we learn. As part of the team at TorranceLearning, she led and contributed to several projects that won awards through Brandon Hall, xAPI HyperDrive, and DemoFest. In her former career as an environmental educator, she taught rock climbing and high ropes classes to kids.