< Back
P08

BYOD: Revitalize Your Learning with Inspiring Visual Design
8:30 AM - 4:30 PM PT
Tuesday, October 24
Tracks: Instructional Design
Despite the limitations that corporate training designers face, it is important to remember that there are still opportunities to be creative and innovative in the design of learning content. While it may seem like a challenge to work within the constraints of templates, logos, and brand guidelines, these limitations can actually be used to inspire new ideas and approaches to visual design. In fact, by using these constraints as a starting point, designers can create new and innovative visual designs that are not only interesting but also help to reinforce the company's brand identity and messaging. By thinking outside the box and exploring different ways of approaching visual design, designers can create training content that is engaging, memorable, and effective.
In this workshop, we'll approach designing learning content as a process and discover some of the best places to find design inspiration. We'll analyze these designs and break them down into their essential elements, using them as frameworks to create our own design templates and elements that can be used for delivering learning content. By incorporating the tips and techniques shared during the workshop, we'll sketch samples, build mockups, and create templates that can be used back on the job.
In this session, you will learn:
How to apply visual design concepts to your projects in ways that people typically consume content
How to use visual design principles and color theory to make your work stand out
How to identify real-world examples that can be repurposed for successful eLearning design
How to use various tools and resources for creating visually stunning eLearning courses
How to work with existing design standards in new ways
Technology discussed:
Storyline, PowerPoint or similar, Google Slides
Participant technology requirements:
Laptop/tablet with PowerPoint (or similar, e.g., Google Slides), capability to access conference Wi-Fi, and although not required, having access to an authoring tool (e.g., Storyline, Captivate, etc.) will be beneficial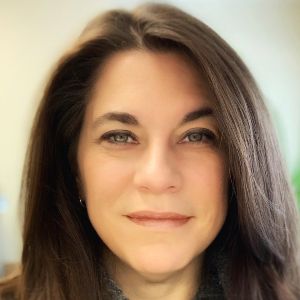 Tracy Parish
Education Technology Specialist
Parish Creative Solutions
Tracy Parish is an accomplished instructional designer, eLearning developer, and consultant based in the Greater Toronto area. With a unique blend of skills in computer programming, adult education, and eLearning design/development, she has built a successful career in instructional design. With over 18 years of experience in instructional design, development, LMS implementation and administration, Tracy is a respected figure in her field. She is a speaker, active Articulate Community Hero, co-host of the Toronto Storyline User Group and webcast Nerdy Shop Talk, the marketing director for the Canadian eLearning Conference, and moderator of the monthly Twitter event lrnchat.