< Back
P02

BYOD: Simulations Rebooted: Making System Simulations for the Modern Learner
8:30 AM - 4:30 PM PT
Monday, October 23
Tracks: Instructional Design
We live in an amazing time where there are tons of new programs and technologies that can create some amazing learning experiences. However, we don't often think to apply these to our basic system trainings like payment programs, billing/ordering systems, or even website navigation. These are fundamental tools that a lot of businesses rely on but still provide only the basics when it comes to training. There is a different way, and that way is simulations. The term "simulations" can conjure up images of simple point-and-click training add-ons that most users rush through and ignore, but we have a new way of building simulations that are high-quality, realistic, engaging, and very interactive. We want to share how we make them.
In this workshop, we will challenge your perception of what system training is versus what it can be. We will not only explore our example of a SIM, but will also walk you through making your own basic version in Articulate Storyline. We will cover everything from adding flare to your simulation, as well as how to incorporate them into your own trainings/curriculums. We will analyze what makes a good candidate for this type of simulation, walk through designing the SIM, build the SIM using Articulate Storyline and/or Adobe Captivate, go over ways to enhance the completed simulations, and discuss how to use all this when you get home.
In this session, you will learn:
How system simulations can be an important part of your systems training portfolio
How to use Articulate Storyline to build the actual simulation
How to enhance the simulation with multiple techniques and media types
How to build and maintain templates for the purpose of creating simulations
How to start building simulations at home
Technology discussed:
Articulate Storyline, TechSmith Snagit, Adobe Photoshop, Adobe Audition, Adobe Premiere, TechSmith Camtasia, PowerPoint, Vyond
Participant technology requirements:
A laptop/tablet with Articulate Storyline and the capability to download files. Bonus points if you have SnagIt, Photoshop, Adobe Audition, Vyond, and a phone/tablet with a camera.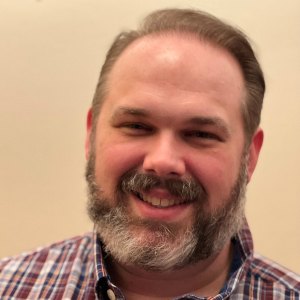 Tim Crowe
SR Training Mgr Design
AT&T
Tim Crowe is a training and simulation designer with over 20 years in the telecommunications industry. With a wide range of roles in multiple business units, he always came back to the training aspect of each assignment until ultimately becoming an official designer. Tim's experiences guided his resolve to create unique and engaging simulations as he felt system training could be so much more than simple how-to guidance.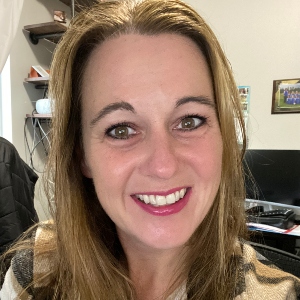 Kelly Fischer
Lead Training Manager Design
AT&T
Kelly Fischer is an instructional designer with 21 years in the telecommunications industry. Her design career started in 2012, which is when she discovered she loved creating simulations. Kelly is always looking for ways to make simulations look more like the "real life" tool, whether it's adding JavaScript, using variables, or built-in tool functions to perform special functions.