< Back
P12

Design for Behavior Change
8:30 AM - 4:30 PM PT
Tuesday, October 25
Learning design is often seen as showing people how to do the right things, but actually getting them to change their behavior can be another challenge. It's particularly difficult to get people to change those hard-to-control behaviors and habits that everyone struggles to avoid, despite the wealth of available information about better choices.
In this workshop you'll explore the research and science behind real behavior change, including techniques from the fields of neuroscience, behavioral economics, behavioral psychology, persuasive technology, and habit formation. You will look at what eLearning designers can learn from each of these disciplines and how you can use technology as an effective behavior change tool. You will leave this workshop understanding the psychology, methods, and motivations of behavior change that are becoming an increasingly necessary part of a learning designer's toolbox.
In this session, you will learn:
How to identify and understand the barriers to behavior change
Research-based methods to design solutions that not only inform learners but also inspire behavior change
How to use specific models and techniques for designing a change effort
To design a behavior change strategy
Technology discussed:
App-based habit trackers
Prerequisite audience knowledge:
Some ID background is useful but not required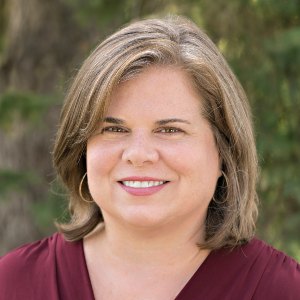 Julie Dirksen
Learning Strategist
Usable Learning
Julie Dirksen is the author of the book Design For How People Learn and a learning strategy consultant with experience creating interactive eLearning experiences for clients ranging from Fortune 500 companies to technology startups to grant-funded research initiatives. She loves brains, games, and evidence-based practice. Her MS degree is in instructional systems technology from Indiana University and she's been an adjunct faculty member at the Minneapolis College of Art and Design and a Learning Guild Guild Master.