< Back
P04

Designing the New Virtual Blend
8:30 AM - 4:30 PM PT
Monday, October 23
Tracks: Virtual Classrooms
Virtual classroom experiences can range from engaging and exciting, to dull and boring. The make-or-break factor often stems from the initial instructional design. Crafting virtual, hybrid instructor-led experiences requires more than understanding how to create classroom or eLearning content; it takes a deeper understanding of the unique features and drawbacks of this type of training, and how best to leverage the functionality of the virtual classroom platforms and resources available within your organization.
In this hands-on workshop you'll learn how to take common, face-to-face training situations and translate them for effective and engaging virtual or hybrid delivery using advanced virtual classroom features, vendor add-ons, video, and audio in creative ways. You will practice your skills by redesigning a case sample (or even a training example from your own organization) for virtual delivery. If you know you need to enhance your instructional design skills to make what you create a better fit for your organization's virtual instructor-led or hybrid learning delivery, then this workshop is for you.
In this session, you will learn:
The six guiding principles for adapting from face-to-face to virtual or hybrid delivery
Creative solutions for different face-to-face training situations (like software labs, coaching or mentoring, role-playing, etc.)
How to advance virtual classroom activities using features like breakout rooms, webcams, and video
How to engage learners by integrating available resources such as virtual classroom tools, mobile devices, self-study activities, and third-party platforms for blended solutions
Tips for visually and instructionally improving your training content for virtual and hybrid delivery
How to look before you leap: practical strategies for implementing your vision to make sure your event is engaging and successful
Technology discussed:
Zoom, Adobe Connect, MS Teams, Google Docs, MURAL/MIRO, Mentimeter/Kahoot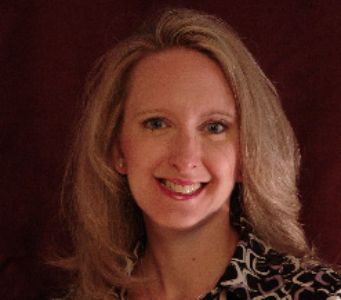 Melissa Chambers
Online Instructional Specialist
MSC Consulting
Melissa Chambers is an online instructional specialist at MSC Consulting and a contract speaker coach/host for The Learning Guild's Online Forums and Guild Academy. Melissa has over 20 years' experience in creative media production, project and change management, online instructional design, and eLearning strategy development, and has been designing, producing, and coaching for synchronous online programs since 2002. She holds a master's degree in instructional design for online learning, and has spearheaded award-winning programs in eLearning, process improvement, and strategic development. Melissa has a passion for lifelong learning, technology, cultivating creativity, and having fun while working.