< Back
510

The Assessment, Selection, and Challenges of Emerging Technology in L&D – A Guild Master Panel
1:15 PM - 2:15 PM PT
Thursday, October 27
New technology is appearing inside and outside L&D at an unprecedented rate. Some are taken up with great analysis and others without a clear answer to the basic question of why. Move too slow and you'll adopt a solution that's soon obsolete; too quickly and deeper analysis is missed. You're left with an overpriced and/or overhyped tool that doesn't meet your needs.
The call to action today isn't so much where to look for emerging technology, but how to look!
Join our Guild Masters as they share their practical insights on navigating the pitfalls of emerging technology research, experimentation, and selection. We'll also take a more visionary look at how technology, and it's use outside of our industry, is challenging how people perceive learning and the role of L&D itself.
David Kelly (Host)
Executive Director
The Learning Guild
David Kelly is the executive director of The Learning Guild. David has been a learning and performance consultant and training director for over 20 years. He is a leading voice exploring how technology can be used to enhance training, education, learning, and organizational performance. David is an active member of the learning community, and can frequently be found speaking at industry events. He has previously contributed to organizations including ATD, eLearn Magazine, LINGOs, and more. He can be found online at his website, davidkelly.me, or on Twitter @LnDDave.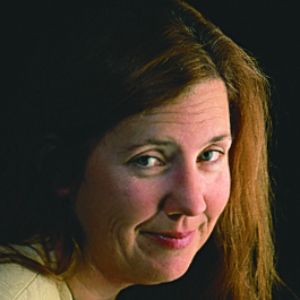 Jane Bozarth
Director of Research
The Learning Guild
Jane Bozarth, the director of research for The Learning Guild, is a veteran classroom trainer who transitioned to eLearning in the late 1990s and has never looked back. In her previous job as leader of the State of North Carolina's award-winning eLearning program, Jane specialized in finding low-cost ways of providing online training solutions. She is the author of several books, including eLearning Solutions on a Shoestring, Social Media for Trainers, and Show Your Work: The Payoffs and How-To's of Working Out Loud. Jane holds a doctorate in training and development and was awarded the Guild Master Award in 2013 for her accomplishments and contributions to the eLearning community.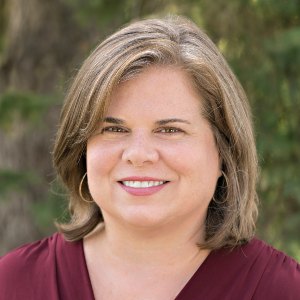 Julie Dirksen
Learning Strategist
Usable Learning
Julie Dirksen is the author of the book Design For How People Learn and a learning strategy consultant with experience creating interactive eLearning experiences for clients ranging from Fortune 500 companies to technology startups to grant-funded research initiatives. She loves brains, games, and evidence-based practice. Her MS degree is in instructional systems technology from Indiana University and she's been an adjunct faculty member at the Minneapolis College of Art and Design and a Learning Guild Guild Master. 
Karl Kapp
Professor
Bloomsburg University
Karl Kapp, Ed.D., is a professor of instructional technology at Bloomsburg University, where he teaches instructional game design, gamification classes, and online learning design. He is the creator of the web video series, "The Unauthorized, Unofficial History of Learning Game." Karl has authored or co-authored eight books including The Gamification of Learning and Instruction, its accompanying field book, and the widely popular, Play to Learn. He is the author of 10 LinkedIn Learning courses. Karl's academic and practitioner work explores the research, theoretical foundations, and practical application of gamification and game-thinking to organizational performance issues.
Mark Lassoff
Founder
The Tech Learning Network
Over two million people have learned coding and design from Mark Lassoff. Mark and his company, the Tech Learning Network, are pioneers in new media learning, having created the first streaming media network dedicated to learning workforce and career skills. The Tech Learning Network produces broadcast-quality learning content that focuses on digital skills such as design, coding, and digital productivity. Mark is an in-demand speaker and has traveled the world to teach. He was named to the 40 under 40 in both Austin, Texas, and Hartford, CT. In 2017, Mark was awarded the prestigious Learning Guild Guild Master Award. 
Ron Price
Chief Learning Officer
Yukon Learning
Ron Price has over 35 years of experience in organizational effectiveness, leadership coaching, instructional design, spiritual development, and experiential learning. His unique background has allowed him to support a wide range of customers, from schools like Duke University's Fuqua School of Business and Harvard Business School to corporations like Sanofi, Amazon, BP, and Pepsico. After joining Yukon in 2008, Ron began working closely with the Articulate team to design and develop the certified training programs for the Articulate suite of tools. Ron enjoys facilitating training sessions, designing solutions for Yukon Learning customers, and working to help maintain Yukon Learning's "best-in-class" culture.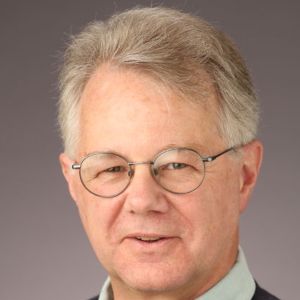 Clark Quinn
Executive Director
Quinnovation
Clark Quinn, PhD assists organizations to excel by making their practices more aligned with how we think, work, and learn. With a deep background in cognition, broad experience in design, and a solid foundation in technology, he has led the development of award-winning innovations in learning solutions. An internationally known speaker and author of seven books, he helps organization create effective practice and processes through workshops and consulting on design and strategy.
Megan Torrance
Chief Energy Officer
TorranceLearning
Megan Torrance is CEO and founder of TorranceLearning, which helps organizations connect learning strategy to design, development, data, and ultimately performance. Megan has over 25 years of experience in learning design, deployment, and consulting. Megan and the TorranceLearning team are passionate about sharing what works in learning, so they devote considerable time to teaching and sharing about Agile project management for learning experience design and the xAPI. She is the author of Agile for Instructional Designers, The Quick Guide to LLAMA, and Making Sense of xAPI. Megan is also an eCornell Facilitator in the Women's Executive Leadership curriculum.
Chad Udell
Chief Strategy Officer
Float and SparkLearn
Chad Udell is the award-winning managing partner, strategy and new product development, at Float and SparkLearn. He has worked with Fortune 500 companies and government agencies to create experiences for 20 years. Chad is an expert in mobile design and development, and speaks at events on related topics. He is author of Learning Everywhere: How Mobile Content Strategies Are Transforming Training and co-editor/author, with Gary Woodill, of Mastering Mobile Learning: Tips and Techniques for Success. His newest book, Shock of the New, co-authored with Gary Woodill, was released April of 2019.