< Back
613

Learning Guild Research Trends 2022
3:00 PM - 4:00 PM PT
Thursday, October 27
Tracks: Management & Strategy
This session offers an overview of recent Guild research, provided by the authors. Megan Torrance, CEO and founder of TorranceLearning, will review the current state of xAPI adoption, including its affordances, limitations, and challenges. Jane Bozarth, director of research for The Learning Guild, will recap the findings of our recent LMS survey: What are organizations using, what do they still need, and what advice do they have for others? And Hadiyah Nuriddin, author of Story Training, will discuss research-based considerations for using storytelling/narrative as part of our practice. All three components of the session will include discussion of takeaways and actionable tips.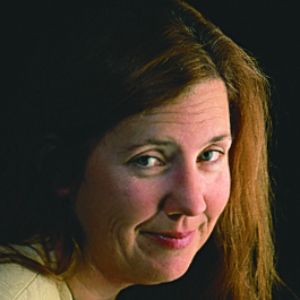 Jane Bozarth
Director of Research
The Learning Guild
Jane Bozarth, the director of research for The Learning Guild, is a veteran classroom trainer who transitioned to eLearning in the late 1990s and has never looked back. In her previous job as leader of the State of North Carolina's award-winning eLearning program, Jane specialized in finding low-cost ways of providing online training solutions. She is the author of several books, including eLearning Solutions on a Shoestring, Social Media for Trainers, and Show Your Work: The Payoffs and How-To's of Working Out Loud. Jane holds a doctorate in training and development and was awarded the Guild Master Award in 2013 for her accomplishments and contributions to the eLearning community.
Hadiya Nuriddin
Owner and Learning Strategist
Duets Learning
Hadiya Nuriddin has two decades of experience in learning strategy, instructional design, elearning development, and facilitation. She worked in corporate learning before choosing to found her firm, Duets Learning, where she's worked with a wide array of companies on a variety of topics. She speaks at events and industry conferences and travels teaching courses for the Association for Talent Development (ATD). Hadiya holds an MEd in curriculum studies, an MA in writing, and the Certified Professional in Learning and Performance (CPLP) designation. She is the author of the book StoryTraining: Selecting and Shaping Stories That Connect, published by ATD.
Megan Torrance
Chief Energy Officer
TorranceLearning
Megan Torrance is CEO and founder of TorranceLearning, which helps organizations connect learning strategy to design, development, data, and ultimately performance. Megan has over 25 years of experience in learning design, deployment, and consulting. Megan and the TorranceLearning team are passionate about sharing what works in learning, so they devote considerable time to teaching and sharing about Agile project management for learning experience design and the xAPI. She is the author of Agile for Instructional Designers, The Quick Guide to LLAMA, and Making Sense of xAPI. Megan is also an eCornell Facilitator in the Women's Executive Leadership curriculum.