< Back
EXPOA201

Journey to Extraordinary – Lessons in Skills-based Learning Techniques
10:10 AM - 10:40 AM PT
Thursday, October 27
Tracks: Management & Strategy
Series: Live from DevLearn
Extraordinary outcomes can happen when companies invest in their people. In this session, we address how learning and development can move from just implementing an organization's strategy to helping drive it.
By putting an organization's people at the heart of everything we do, we can not only increase internal skills and capability but also ensure our people are confident and capable and that they have the ability to drive the future direction of the organization.
Through the session, we'll explore:
How L&D can help drive organizational strategy, using skills
The right mix of learning tools to support the skills journey
How to map skills and capabilities to strategy
The results of an internal project to map the skills and capabilities of Learning Pool's 450+ employees to our wider strategy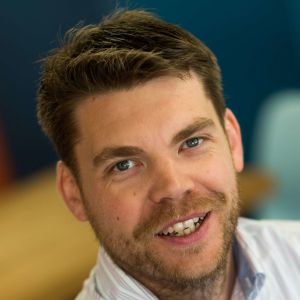 Ben Betts
Chief Executive Officer
Learning Pool
Ben Betts serves as CEO for Learning Pool. Previously, Ben served as chief product officer, where he worked to help define and develop Learning Pool's next generation of workplace digital learning platforms, with a focus on learning experience platforms and the learning analytics space. Ben's expertise is based in research, having completed his PhD researching the impact of gamification on adult social learning, Ben has authored and contributed chapters for many books, has two peer-reviewed academic papers, and has presented at conferences around the world, including TEDx.