< Back
P09

Know the Mind, Know the Learner: Apply Brain Science to Improve Training
8:30 AM - 4:30 PM PT
Tuesday, October 25
We work hard to create effective training experiences, and we are disappointed when our employees fail to learn or don't transfer learning back to their workplace. Though we may blame the learner or our technology, training often fails because we don't understand the mind of the learner. As a result, we build training modules that are not consistent with the brain's natural means of acquisition. Furthermore, we fail to reinforce memory and collect data that will allow us to iterate our training and make it more effective. Our training can be more effective once we understand how the learner's mind operates.
In this energetic workshop, you'll explore 10 core principles that will enable you to overcome training problems in your organization through a deeper understanding of how the brain controls learning and memory. Participants will leave empowered to create training programs that will effectively engage the brain and maximize learning and recall. You will also learn how to create a systematic program of follow-up training that overcomes the forgetting curve and allows your organization to generate Level 4 and 5 data that proves the value of your training.
This highly interactive workshop will be taught using videos, demonstrations, and stand-up activities. Then, a series of training challenges will provide hands-on opportunities to create learning modules that link into the human mind.
Come prepared to have fun—and learn.
In this session, you will learn:
To design training and change-management solutions that are compatible with the brain's natural way of learning
To create social learning communities based on psychological principles of observational learning
To develop incentive systems that reinforce desired behaviors and that are based on established principles of conditioning
To use social media, mobile devices, and coach-on-demand technologies in ways that produce pro-social change
To improve employees' engagement with mobile learning by understanding the secrets to people's levels of consciousness
To design effective follow-up training by tapping into mnemonic principles of memory
Prerequisite audience knowledge
A general enthusiasm for science and the scientific method is helpful.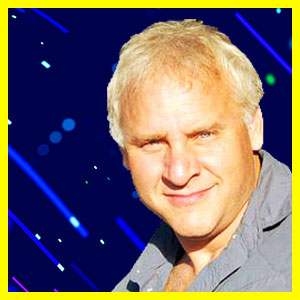 Art Kohn
Professor
ASPIRE Consulting Group
Dr. Art Kohn earned his PhD in cognitive science at Duke University and is a professor of business at Portland State University. His research explores how to maximize learning and memory. He was named National Professor of the Year and won Fulbright Fellowships in cognitive psychology in distance education. He consults with Google Inc. on their international training program and with the Centers for Disease Control on using social messaging for addressing HIV in the developing world. He is the author of Communicating with Psychology and he develops interactive media products for higher education and for corporate training.