< Back
P05

Measuring & Marketing Engagement & Impact: Critical Skills for L&D Leaders
8:30 AM - 4:30 PM PT
Tuesday, October 24
Tracks: Management & Strategy
L&D leaders are navigating new waters, with increasing demands to show our impact on our organizations. Skill data and its intersection with performance data and business metrics can be a powerful catalyst for L&D to navigate the evolving workforce landscape and to bring L&D to the table around topics like DE&I, upskilling, and reskilling initiatives. But it's not just the data, it's crafting a data story for every level of stakeholder across your organization—from learners to business unit leaders to the C-suite. L&D must not only deliver meaningful learning initiatives to the business; we must also measure our impact and market our success. Data analytics and internal marketing are increasingly critical skills for L&D leaders.
This workshop is segmented in two parts: how to measure and analyze impact, and how to market your learning initiatives to internal stakeholders across your business. In the first half, we'll dig into the data that tells the story of learning impact: how to measure it and/or where to find it. We'll start by discussing key performance indicators (KPIs) as a way of connecting an initiative to business goals. We'll also explore options for collecting data to measure progress toward KPIs and explore places where data may already exist in your organization. Once we've laid the foundation for data collection and measurement, we'll focus on how to analyze this data including what traps to avoid and how to start crafting your data story.
In the second half of the workshop we'll focus on critical marketing skills that prepare you to tell your data story to different audiences across your organization. We'll do a high-level persona analysis to identify how to tailor your messaging to learners, managers, and C-level executives. We'll work hands-on to practice crafting messages to different audiences to tell different data stories. At the end of this workshop, you'll be ready to return to your organization equipped with new skills to help you measure and market the impact of your learning initiatives.
In this session, you will learn:
The basic tenets of measuring impact of learning programs
What data can help you craft your story (and where to find it, or how to collect it)
How to set KPIs for a learning program
How to analyze the data you've collected to create your data story
The basic market tools needed for L&D professionals
How to craft appropriate marketing messages for different internal audiences
How to practice creating a marketing story for a specific audience
How to test your story before you go big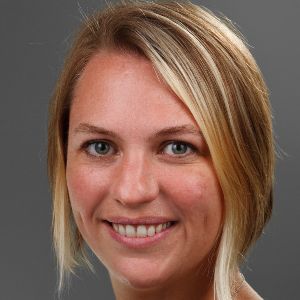 Koreen Pagano
Group Vice President, Product Management
Wiley
Koreen Pagano, group vice president, product management for Wiley, is an internationally recognized writer and speaker who is passionate about learning, technology, and changing the world. Koreen founded Tandem Learning, where she pioneered immersive learning in organizations by leveraging virtual worlds, games, and simulations, led Enterprise Product at lynda.com and LinkedIn, led corporate product strategy at D2L, and was head of product for Degreed. She has taught graduate courses at Harrisburg University and is on the advisory board for emerging tech companies in the VR and education markets. Koreen authored the book Immersive Learning.
Ken Roden
Senior Director, Brand Strategy & Product Marketing
Wiley
Ken Roden is senior director of brand strategy at Wiley. He has spent his career building teams and encouraging people to find the "what" that makes them magical. He has helped grow some of the most innovative teams at enterprise tech companies, including PayScale, Highspot, and D2L. Ken has an MBA from the University of Washington, focusing on organizational management and marketing.