< Back
P01

Storytelling for Data and Technical Topics
8:30 AM - 4:30 PM PT
Monday, October 23
Tracks: Instructional Design
Storytelling strategies are often associated with professional development topics such as leadership and communication. Although storytelling is a great tool for facilitating behavioral shifts, it can also provide context to explanations and clarify challenging concepts, making it useful for helping people understand data and technical topics. It can be difficult to apply an art like storytelling to information often viewed as a science. How do we create a story out of numbers so that people can understand what they are seeing? How do we turn process-driven software training into a narrative that helps users comprehend how the new tools will impact their daily lives? To answer these questions, you must re-evaluate what you know about storytelling. Forget the fluff and learn to use storytelling as a basic communication tool.
In this session we will explore case studies about projects where data needs to be explained in order to effectively communicate the intended message. We will analyze the audiences' needs and determine what actions we want them to take based on the information presented. Then, we will review evidence-based research on the most effective strategies for using storytelling to achieve a beneficial outcome for both the speaker and the listeners. Finally, you will have the opportunity to apply what you have learned to an in-class project using Microsoft Office products on your laptops. During the second part of the session we will explore how to use storytelling for technical and compliance training. Once again, we will consider the intended message and the desired actions of the learners. We will examine a case study and, based on the learning objectives and the learners' needs, determine the most effective way to incorporate storytelling. By the end of the session, you will have a toolkit of strategies to apply to your job.
In this session, you will learn:
How to apply storytelling strategies when communicating data
Strategies for incorporating stories into technical training courses
Methodologies for designing stories into compliance training
Strategies for convincing stakeholders and subject matter experts to use storytelling for technical topics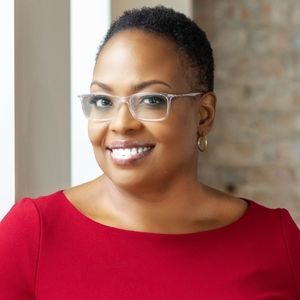 Hadiya Nuriddin
CEO & Learning Strategist
Duets Learning
Hadiya Nuriddin has two decades of experience in learning strategy, instructional design, elearning development, and facilitation. She worked in corporate learning before choosing to found her firm, Duets Learning, where she's worked with a wide array of companies on a variety of topics. She speaks at events and industry conferences and travels teaching courses for the Association for Talent Development (ATD). Hadiya holds an MEd in curriculum studies, an MA in writing, and the Certified Professional in Talent Development (CPTD) designation. She is the author of the book StoryTraining: Selecting and Shaping Stories That Connect, published by ATD.