< Back
GS03

The Five Mindsets of Innovation
8:30 AM - 10:00 AM PT
Thursday, October 26
As learning and development professionals, we understand the importance of innovation and creativity in supporting today's fast-paced organizations. New York Times bestselling author and tech entrepreneur Josh Linkner has interviewed hundreds of top innovators and leaders to uncover the five most powerful mindsets for groundbreaking innovation.
In this high-energy keynote, you will learn how to embrace these mindsets to fuel your creativity and bring out your most innovative ideas. Through multiple real-world examples, you will discover how oddball ideas can spark innovation, create new opportunities, and overcome even the most powerful adversaries.
This session is packed with surprising insights, humor, and practical takeaways that can be immediately applied to your work, regardless of your role, job function, or industry. You will discover to how to help our learners embrace these mindsets and achieve breakthrough results. Join us for an amazing experience that will leave you feeling inspired, moved, and better equipped to unleash your innovation potential.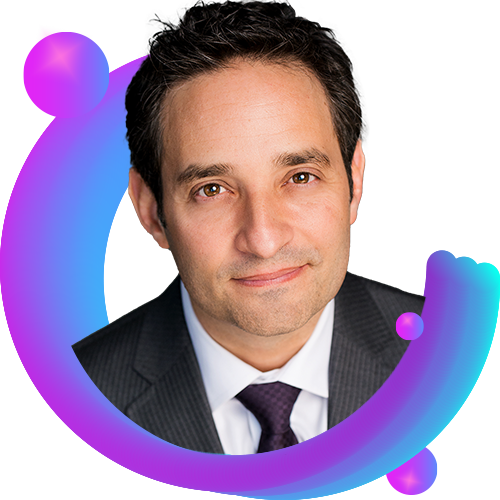 Josh Linkner
Entrepreneur, Venture Capitalist, and New York Times Bestselling Author
Josh Linkner passionately believes that all human beings have incredible creative capacity, and he's on a mission to unlock inventive thinking and creative problem-solving to help leaders, individuals, and communities soar. He has been the founder and CEO of five tech companies and has written four books, including The New York Times bestsellers Disciplined Dreaming and The Road to Reinvention. He is the founding partner of Detroit Venture Partners and chairman and co-founder of Platypus Labs, an innovation research, training, and consulting firm. He has twice been named the Ernst & Young Entrepreneur of the Year and is the recipient of the United States Presidential Champion of Change Award.