< Back
P04

Using the Marketing Playbook to Score Better L&D Results
8:30 AM - 4:30 PM PT
Monday, October 24
Learning professionals and marketers are competing for the same thing: Attention. Without it, we can't get people to think and act in new ways. In our new hybrid world, it's become more challenging than ever to cut through the noise and connect. To create relevance and allow learners to find meaning at work, training needs to be learner-centered, built into the flow of work as much as possible, and, ideally, accessed at the point of working vs. requiring learners to log into an LMS.
Marketers have been much more successful than learning professionals in terms of connecting, drawing us into their products and services, and creating meaningful interactions. Savvy marketers understand that tapping into the psychology of emotions sparks engagement in today's hyper-distracted world. That's a mindset learning professionals need now more than ever!
In this workshop you'll get a hands-on introduction to the tools and techniques marketers have been using for decades such as personas, campaigns, and attention-grabbing visuals. These tools and techniques can be tied into your design to enhance any L&D project or strategy, and you can use them to promote your learning and training offerings. We will use an example that will carry through the entire workshop, allowing you to build out a learning campaign for a fictitious organization. The workshop is accompanied by a playbook that is not just a resource during the day but can be leveraged after the workshop as well.
We will start our workshop with a discussion around learners' lizard brains and why it is so challenging to cut through the noise, especially in the hybrid workplace. Equipped with that fundamental knowledge, we will discuss the importance of learner personas for human-centered design, and you'll rapidly create personas in small groups for our fictitious organization.
With the focus on the learner, we will engage in a discussion about offering the right content at the right time through learning campaigns. You will plan a short learning campaign with multiple touch points. You can leverage email communications, chatbots, or other elements to make the campaign come to life. We will share some inspiring examples to help you think outside the box.
Attention-grabbing visuals are crucial to a successful learning campaign, and we will offer you the opportunity to experience various online platforms such as Canva, where you will design your own visuals for your learning campaign.
Next we will get hands-on, writing specific messaging for your learning campaign so you can promote it. Nice visuals aren't enough; the right copy is crucial to raise awareness. We will share tools that allow you to write outstanding taglines and headers, and we'll share best practices around writing good copy.
Finally, we want to spend time raising awareness about your learning campaign and discuss options to promote it in your organization. During this lively discussion, we will explore various channels and content types and talk about the advantages of a champion network.
By the end of this workshop you'll gain valuable practical experience applying time-tested strategies marketers have been using for years to capture attention and spur people to action that you will be able to use the very next day at work.
In this session, you will learn:
How marketers speak to the lizard brain and why you should, too
How to create learner personas, leading to learner-centered solutions
How to build automated, learning-focused drip campaigns based on specific timelines or learner actions
Techniques for building attention-grabbing awareness and promotional assets to engage your learners
Best practices that can keep you inspired well beyond the end of this workshop
Technology discussed:
Email marketing platforms, marketing automation tools, #NoCode tools, interactive video, landing pages, marketing campaign tools, digital design tools
Prerequisite audience knowledge
Basic web and computer skills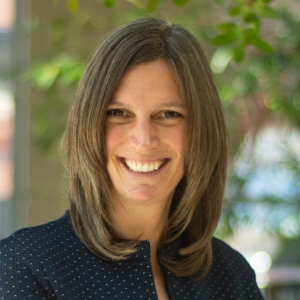 Bianca Baumann
VP, Learning Solutions & Innovation
Ardent Learning
Bianca Baumann is VP, learning solutions & innovation at Ardent Learning. Over time, she has developed processes and methodologies to help organizations meet their growth targets with the help of innovative L&D approaches including digital transformations, onboarding, and reskilling programs. She has spearheaded multiple projects in the marketing, automotive, financial, and events industries, creating award-winning programs along the way. She shares her expertise in her blog and at global conferences. She teaches learning experience design at OISE and published the eBook, The Little Black Book of Marketing and L&D, a practical guide that helps integrate proven marketing techniques into L&D.
Mike Taylor
Learning Consultant
Mike Taylor
With over two decades of real-life, in-the-trenches experience designing and delivering learning experiences, Mike Taylor understands that effective learning isn't about the latest fad or trendy new tools. Known for his practical, street-savvy style, Mike is a regular and highly-rated speaker at industry events, and consults on learning design and technology at Nationwide in Columbus, Ohio. Mike holds an MBA degree from Ohio University and a master's degree in educational technology from San Diego State University.