< Back
P01

Visual Literacy: A Universal Way to Better Communicate Ideas
8:30 AM - 4:30 PM PT
Monday, October 24
Leaders, managers, and instructional designers may all understand the scope of a project, but they also may have differing perceptions of how to achieve the outcomes. When scope changes mid-project or requirements seem foggy, it is likely attributed to the lack of understanding between the project team.
Instructional designers often struggle with explaining design concepts to stakeholders. In turn, stakeholder ideas are not always clearly defined. A learning experience is crafted that meets the learning objectives but when it's presented to stakeholders, it fails to meet their expectations. The result is spending more time in a series of review cycles with project time not accounted for. But what if you had a visual literacy skill and a visual thinking process that you could use to manage expectations early with a universal way of communicating ideas?
Visual thinking begins with an exploration of concepts on how to better communicate ideas and then transform those ideas into a visual language. In this workshop, you will learn a visual thinking process rooted in the Visual Language Theory, equipping you to communicate better. You will learn fundamental techniques to extract you and your stakeholders' ideas into a universal visual language to communicate your message. You'll then learn how to unite different perceptions of an idea into a shared understanding that saves project time and unnecessary design changes later in a project.
We've all heard the phrase "design starts on paper." This workshop is intended to be fully analog; you will learn the fundamentals of visual thinking and visual literacy. This workshop is not about drawing or any form of artistic skill; rather it is about visualizing ideas with a simple set of symbols from the visual alphabet. Regardless of your background or experience, you will learn that the fundamental grammar of visual language has a similar structure to written language. As you learned how to write your own name, you will learn how to write a visual message. You'll learn how to communicate using visual metaphors to explain concepts or tell a story, and you'll learn how to visually design interactive activities. By the end of the workshop, you will have a new set of skills and tools to visually communicate any idea.
In this session, you will learn:
The fundamentals of visual literacy and Visual Language Theory
How to develop a visual library of metaphors and icons
How to apply visual thinking to the instructional design process
How to craft a visual model for universal understanding
How to communicate a message visually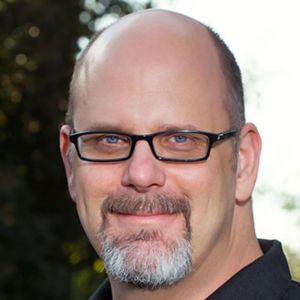 Kevin Thorn
Chief NuggetHead
NuggetHead Studioz
Kevin Thorn is an award-winning eLearning designer and developer, consultant, and owner of NuggetHead Studioz, a boutique custom design and development studio. After retiring from the US Army, Kevin pursued a career in corporate IT and training and development. With his combined military and industry experience, Kevin started the Studioz in 2012. He works with clients in various industries. Kevin is a well-known industry speaker and trainer and a certified facilitator in LEGO Serious Play methodologies. He holds a BS in information technology management from Christian Brothers University and an MS in instructional design and technology from the University of Memphis.