The DevLearn Expo is more than just the premier showcase of learning technology-focused vendors and solutions; it's also a huge part of the conference learning experience.
In the Expo Hall you'll find 40 free sessions—including a collection of live streamed sessions—running throughout the event on four high-energy Learning Stages. These free sessions showcase the best practices, hottest topics, and most innovative new ideas in learning, giving you tons of fresh ideas to take back and implement.
The featured learning stages at DevLearn include: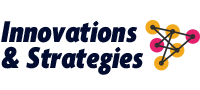 Come explore strategies and new tech for creating and expanding the impact of your organization's learning program! From LMS and LXP innovations, to xAPI and upskilling initiatives, attendees will gain insights into the newest and proven learning, coaching and talent development technologies and strategies available.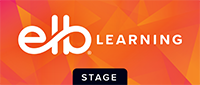 Come and learn from your L&D peers who work in a wide variety of industries! They look forward to sharing success stories and actionable learning paths on a wide range of topics, including: engaged learning, gamification, accessibility, VR, and sales enablement. Plus, in true ELB fashion, we're going to have fun while we learn!