< Back
GS04

Fear Less; Do More – Putting Learning into Action
11:15 AM - 12:30 PM PT
Friday, October 27
There are a number of factors that can limit our ability to take action on new ideas and apply what we learn in exciting and innovative ways. One of the biggest limiting factors is fear. Fear of the unknown, fear of change, fear of failure. Fear keeps us in our comfort zone, consciously and subconsciously limiting our learning and growth. In order to reach our potential, we must overcome our fears.
In our closing keynote for DevLearn 2023, Michelle Poler will take you on a journey that will change your perception of fear and inspire you to take action. Through authentic storytelling, engaging visuals, and her 100 Days Without Fear experience, Michelle will show you how to challenge your comfort zone and redefine how you view fear, shifting it from an obstacle to an opportunity. Join us for a fun session that will provide inspiration and guidance to apply what you've learned at DevLearn in your work.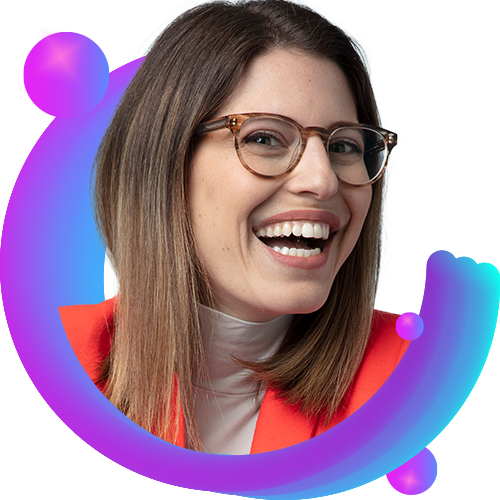 Michelle Poler
Social Entrepreneur, Author
Michelle Poler is a creative and passionate social entrepreneur, branding strategist, and author of Hello, Fears: Crush Your Comfort Zone and Become Who You're Meant to Be. She is the founder of Hello Fears, a social movement empowering millions to step outside of the comfort zone and tap into their full potential. A popular speaker, she has presented at TEDx, Google, P&G, Facebook, ESPN, Netflix, Microsoft, and Toyota. Michelle is also the creator of the project 100 Days Without Fear. Her work has been featured on CBS, CNN, Huffington Post, Buzzfeed, NBC, and Daily Mail. Early on in her career, she worked as an art director at Young & Rubicam for brands such as Hershey's, Wendy's, AT&T, and Revlon. Michelle, who is originally from Venezuela, holds a masters in branding from the School of Visual Arts in New York City.