< Back
EXPOD204

Future of L&D Content: Leveraging AI to Build Engaging Learning Programs
1:15 PM - 1:45 PM PT
Thursday, October 26
Series: Tools & Techniques
Join us for an exciting stage session where we'll unravel how AI is revolutionizing the way we learn and why videos are the need of the hour. Explore how L&D is boldly competing with Netflix and TikTok screen time by embracing bite-sized micro-content and discover the pivotal role training plays in becoming the center of excellence for driving business growth. Lastly, witness the takeover of video LMS over regular LMS, reshaping the learning landscape.
Your key takeaways from the session will be as follows:
What is the future of L&D?
How can you prepare for the future challenges with the power of AI?
Impact of new age videos that are engaging (like Netflix)
Impact of micro videos that are learning (TikTok style)
Trending tools & techniques you need to start using
L&D program preparation blueprint + live session on using AI tools for L&D teams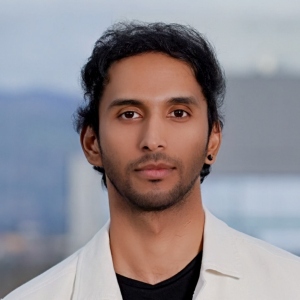 RS Raghavan 
CEO & Co Founder
Animaker Inc
RS Raghav is the CEO of Animaker, one of the world's fastest-growing companies in the creator economy, with 16 million+ users. He is a highly acclaimed technocrat with three patents in the vision & AI space, along with prestigious awards like 'Techpreneur of the Year 2022.' His ventures Animaker & Steve AI were awarded 'No:4 Design Product in the World' by G2 and 'Most Innovative AI Solution 2022' at MSME Biz Convention & Tech Transformation Awards, respectively. His vision is to empower creators globally by democratizing design with innovative tools and technologies at an affordable cost.