< Back
GS01

Learning Through Travel, Curiosity, and Food
8:30 AM - 10:00 AM PT
Wednesday, October 25
In this engaging keynote, Phil Rosenthal, host of the popular Netflix series Somebody Feed Phil, shares his passion for food and global cultures, and how it translates into the learning experiences and lessons imparted in every episode of the show. Sharing behind-the-scenes stories, Phil provides insights into the importance of food, culture, and community in our lives.
From his travels to cities like San Francisco, New Orleans, Saigon, Tel Aviv, Rio de Janeiro, Mexico City, and Marrakesh, Phil shares how he discovers new and exciting dishes, and learns about the diverse cultures and traditions that create them. He also discusses how humor and storytelling play a vital role in engaging his audience, and how he uses them to make the show's lessons and experiences more relatable and memorable.
Phil's stories showcase the value of curiosity, open-mindedness, and exploration in both our personal and professional lives. You will learn how embracing these qualities can broaden your horizons and bring new ideas and approaches to your work.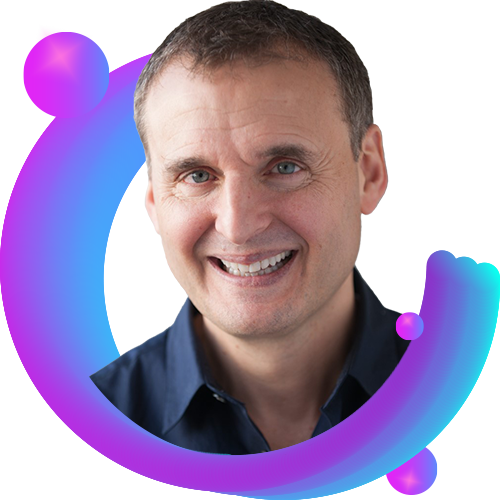 Phil Rosenthal
Creator, Writer, and Producer of Everybody Loves Raymond and Netflix's Somebody Feed Phil
As host and creator of Netflix's award-winning documentary series Somebody Feed Phil, Phil Rosenthal travels the world with unbridled curiosity in search of great food. Phil shares being transformed by the food he eats, the people he meets, and the joy of travel. He recently won a 2022 Critics Choice Real TV Award for "Best Travel/ Adventure Show" and also garnered a 2022 James Beard Award nomination for "Visual Media—Long Form."
Rosenthal is the author of The New York Times bestseller Somebody Feed Phil: The Book, a collection of recipes, never-before-heard stories, behind-the-scenes photos, and more from the first four seasons of the beloved series. He also co-produces a weekly podcast called Naked Lunch where guests are invited to discuss what's going on in their lives while dining at some of Phil's favorite local LA eateries.
Rosenthal is perhaps best known for creating the hit CBS comedy Everybody Loves Raymond, which ran from 1996-2005. The show was nominated for more than 70 Emmy Awards, and won 15 awards including two for "Best Comedy Series." Rosenthal also co-wrote America: A Tribute to Heroes, the 9/11 telethon for which he won a Peabody Award and an Emmy nomination.
In 2020 Rosenthal launched "Somebody Feed the People," a non-partisan initiative that supports organizations making an impact and building community through food. It partners with organizations across the US that address food access and insecurity, support chefs and restaurant workers, create employment pathways, and strengthen the health of our food systems.